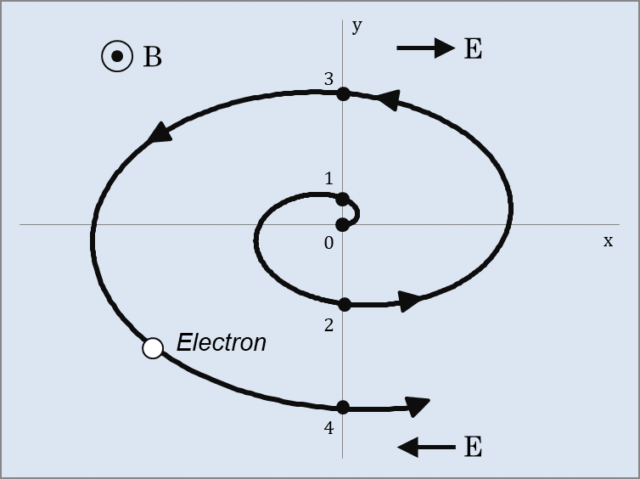 Electrons rotating within the confines of lines of magnetic force of a field strength of 87.5 mT (Tesla) are excited by an alternating electric field at 2.45 GHz (electronic cyclotron resonance), and absorb energy to rotate at high speed. This ensures that gas molecules collide, even at low pressures where discharge is difficult, to generate a plasma efficiently.
High refractive index control
No electrical power, low gas pressure (0.01-0.2 Pa), large-current ion bombardment effect at low energies (10-30 eV) to a high-density (5-10 mA/cm²) substrate surface
Formation of precise, smooth, high-quality thin films, with low heating and low damage
Physical properties of ECR thin films
Flatness

Tiny irregularities at the single-atom level (Rmax of I2O2 film = 0.48 nm at a film thickness of 100 nm)
Hardness
SiN films and carbon films have hardnesses similar to those of diamond
Strictness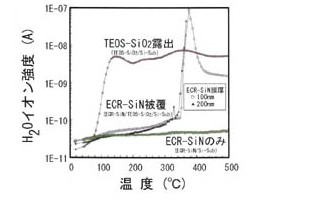 Waterproofing characteristics of SiN film (reliable blocking with SiN film coating)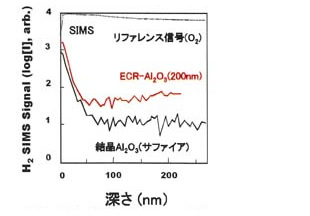 Hydrogen barrier characteristics of AI2O2 film (barrier ability similar to bulk)
Superior optical characteristics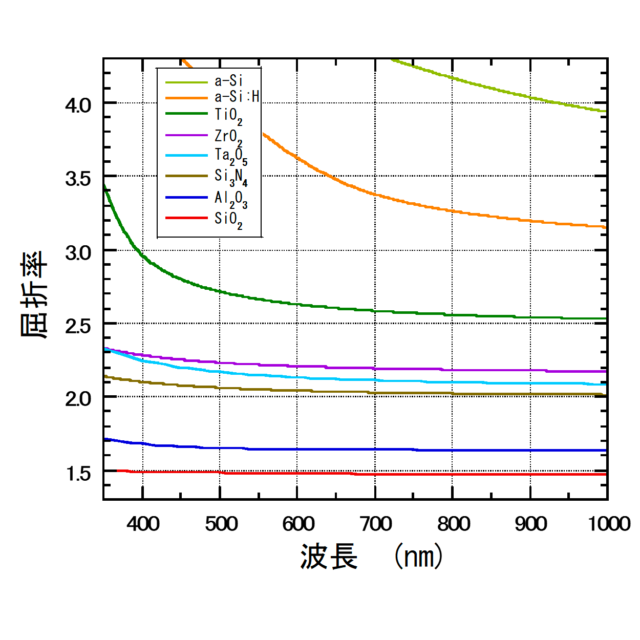 Highly precise refractive index control, high optical permeability (SiO2, SiN, AI2O2, AIN, Ta2O2, ZrO2, etc.) (Fig. 5) C-V characteristics of MOS capacitor using ECR-SiO2 film (implementation of superior boundary characteristics by unheated ECR oxide)
Impurity-free
High-purity target and gas used as ingredients to achieve high levels of purity with no reaction products (H, F, CI, etc.)
High compoundability
Orientation of AIN films, MgO films, etc. Low-resistivity TiN films and α-Ta films.
Coatability
Coatability of bumps is much higher than with general sputtering, by formation of inclined rotation film at low gas pressure and high ionization rate.
High voltages
High-voltage insulation film similar to bulk. 10 MV/cm for SiO₂ and Al₂O₃ films (similar to 1000°C thermal oxidation film).
Low damage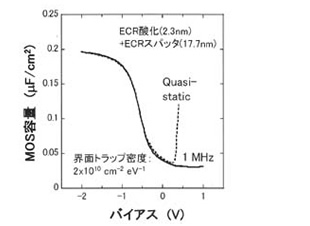 Low boundary levels and boundary charges of MOS capacitor
High permittivity
Formation of boundary oxide films inhibited by metal-mode deposition